HealthCare Outcomes Institute
Working together to improve outcomes in healthcare.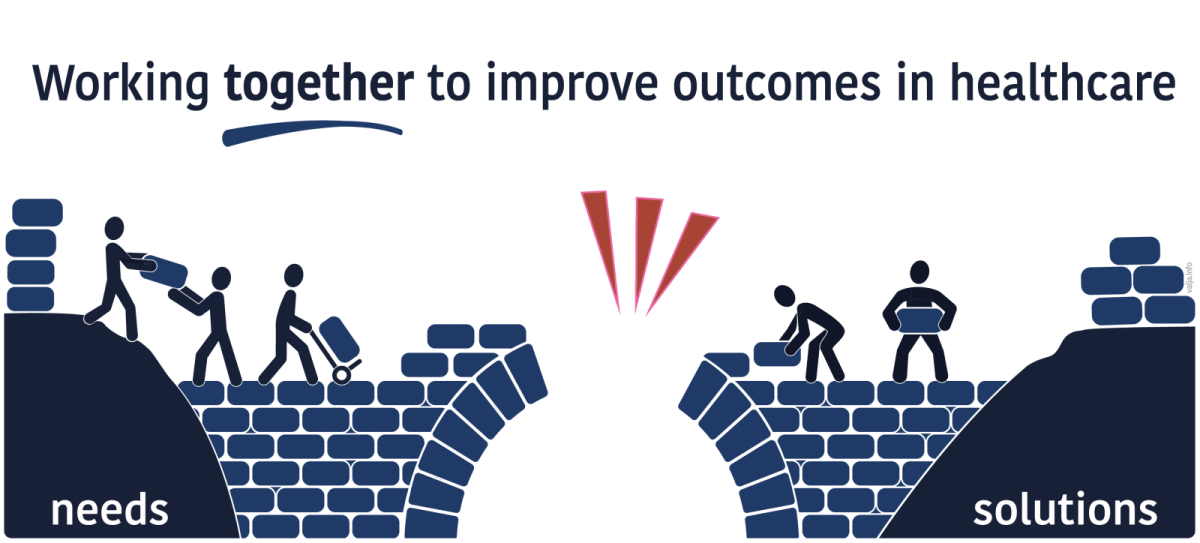 With the increasing challenges in healthcare to deliver more with better quality and lower cost we need to evolve the ways we ensure sustainability of the healthcare systems.
With the HealthCare Outcomes institute, we aim to work towards ensuring implementation of methods and solutions that can address this situation.
Our focus will be:
What are the "Outcomes that matter" (OTM) for the specific question / disease

Understanding the current status of health care performance, focusing on how realworld data can answer the question.

Working with those who can provide solutions to the needs, and improve the OTM, aiming towards the realization of the results we need.
We hope that we will be able to create a movement of stakeholders interested to engage in the journey towards a better future.
Similar to what we have done during the COVID-19 Horizon collaboration, we aim to create virtual meetings with experts to understand how to move the agenda forward.
Get involved
The aim of the HealthCare outcome institute is to create a movement of people focused on improving their way of working with the improvement of outcomes in healthcare. One way of becoming involved is to sign up for our newsletter.
We also offer internship positions and opportunities to do thesis projects.
Measuring success
The success of what we do will be measured by:
Engaging people in the journey towards improving outcomes in health care.

Improving the use of relevant outcomes in real life follow up

The ability to draw relevant conclusions from real world data to inform decision making

Ability to help guide decisions to implement interventions that have potential to improve outcomes that matter.

Evaluate the effect of the interventions with real world data.

Scientific publications referenced in decisions.
COVID-19 Horizon Collaboration
The COVID-19 Horizon collaboration initially focused on the use of digital and diagnostic solutions to handle the direct effect of COVID-19. Over time the focus has shifted towards the use of digital health solutions to handle patients remotely and more broadly how these solutions will be integrated in the healthcare. In comparison with other countries, it became clear that Sweden has been an outlier in the approach resulting in the analysis of the Swedish Policy.
Project results:
Stay in touch and share with others
We ask that you help to spread the information coming from this project so that we more quickly can reach those who can benefit.